Skinbank®is a new kind of insurance for cells applied to Tego's systematic storage system.
Skinbank®
Healthy skin stem cells from an individual can be
separated and indefinitely stored after a primary
culture.

For those people who are exposed to high risks of skin injury,
skinbank® offers a novel biological insurance by pre-storing the
cells which can be used to make life-saving Holoderm® more
quickly in case of actual injuries.

Holoderm®-treated patients benefit from free indefinite storage of
their cells, which can be used to make additional Holoderm® if
repeated surgeries are required.

The skin stem cells can also be harvested from healthy from hair
follicles, making it unnecessary to have painful biopsies taken by
conventional invasive means. Skin stem cells lose their vigor with
the person's age, and it makes good sense to have young and
healthy cells stored to be used in a variety of existing and upcoming applications.

Besides Holoderm®, made-to-order cosmetic products are under
development. Other dermatological uses are being explored
including hair growth-related applications.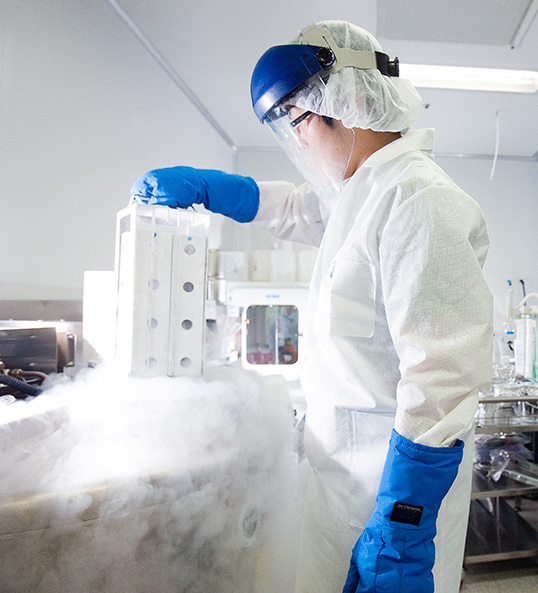 For further inquiries, please contact customer service.